FP Trasmissioni s.r.l. has been operating in the mobile and industrial sector for over 20 years proposing quality products to fully satisfy its Customers' needs.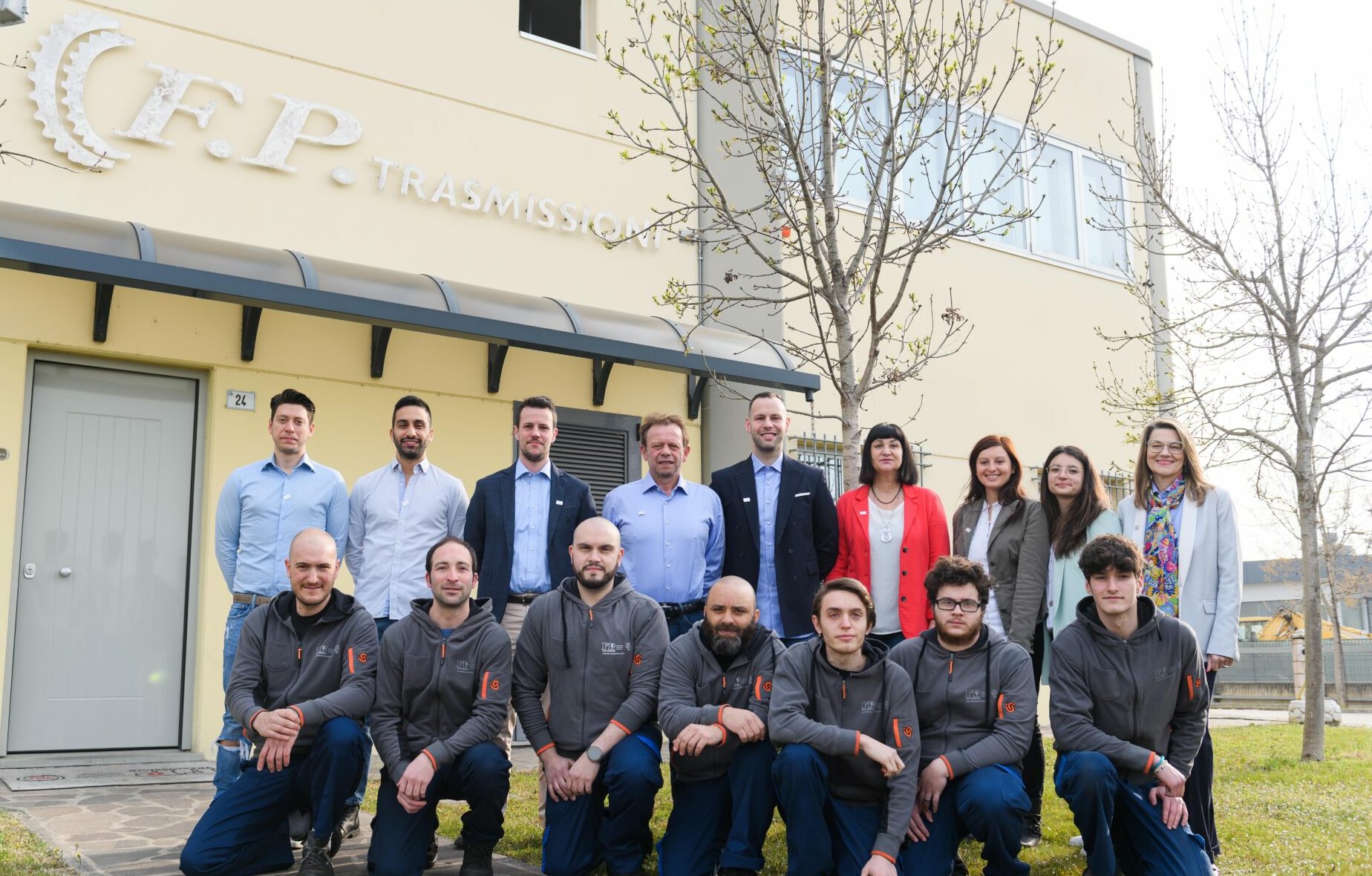 FP Trasmissioni's highly skilled staff enables the firm to act not only as a simple dealer, but also as an ideal technical and commercial partner, ready to solve any problem and keeping into account the increasingly developing and challenging market
Your satisfaction will be our satisfaction and your success will be also the fruit of our Work.
FP Trasmissioni is specialized in the distribution of the following products:
Orbital hydraulic motors, axial piston hydraulic motors with fixed and variable displacement.
Wheel and Truck Drives Trasmital-Bonfiglioli  for the moving of tracked vehicles, with tyres and mini diggers.
Slewing drives Trasmital-Bonfiglioli for the rotation of the turret of mini diigers and diggers with tyres
Planetary gear drives Trasmital-Bonfiglioli with rotating shaft for every kind of application up to 50.000 kg/m torque
Worm gearboxes Bonfiglioli Riduttori
Spur and coaxial gear drives Bonfiglioli Riduttori
AC and DC electric motors, inverter, soft start Bonfiglioli-Vectron
Pneumatics AirComp


FP Trasmissioni is able to despatch goods ordered in 24 Hours from order receipt. We own a fully equipped workshop and we assure repairings and overhaulings in the shortest time and with the highest urgency and ability. With a conformation which uses and develops new working techiniques FP Trasmissioni is glad to offer you its services through its new Internet Web Site. Our sales department is completly at your disposal.