FP Trasmissioni has become one of Bonfiglioli's AUTHORIZED SERVICE CENTRES, an authorized service provider of excellence. For over 25 years we have been a company specialized in the design, assembly, repair and wholesale of gearboxes, gearmotors, electric and hydraulic motors and as part of the Bonfiglioli Group we provide customer support in a timely and punctual manner. In fact, in addition to the direct branches, Bonfiglioli makes the most of our well-stocked warehouses and our consultancy with authorized dealer, to guarantee an impeccable sales and assistance service everywhere before, at the same time or after the purchase, making our experience available to guarantee the activation of organized systems whose sole purpose is customer satisfaction, such as technical or after-sales assistance.
Based on these considerations, the Bonfiglioli Group has developed new services to meet needs such as repairs, retrofits (in-house); "tailor made" Maintenance Programs; Preventive Maintenance – Full Service; Revamping; On-site call interventions; One shot maintenance; One shot analysis (oil, thermographic, endoscopic, vibrational), IoT installation, Commissioning, Audit.
For this purpose, technical training and checks of skills, spaces and equipment were carried out making use of our mechanical experience, the ability to design and manufacture components and gearboxes (complementary to the Bonfiglioli range), divided by geographical area or sector.
Bonfiglioli has staff that offer customer services aimed at achieving a uniform standard of service because a team of professionals can really make the difference.
Quality of service - Value of the organization - Operational efficiency
Our most important method of measuring results for us remains the feedback from customers who stay or return even after years.
fptrasmissioni@fptrasmissioni.com 0543 492568 call for assistance
FP Trasmissioni can be your single point of contact for hydraulics, drives and electric controls by supplying complete hydraulic and electric gearmotors to service colleagues who manufacture, install and maintain production lines. Wide availability of stock components directly from the manufacturer REXROTH: single and/or double speed axial piston motors.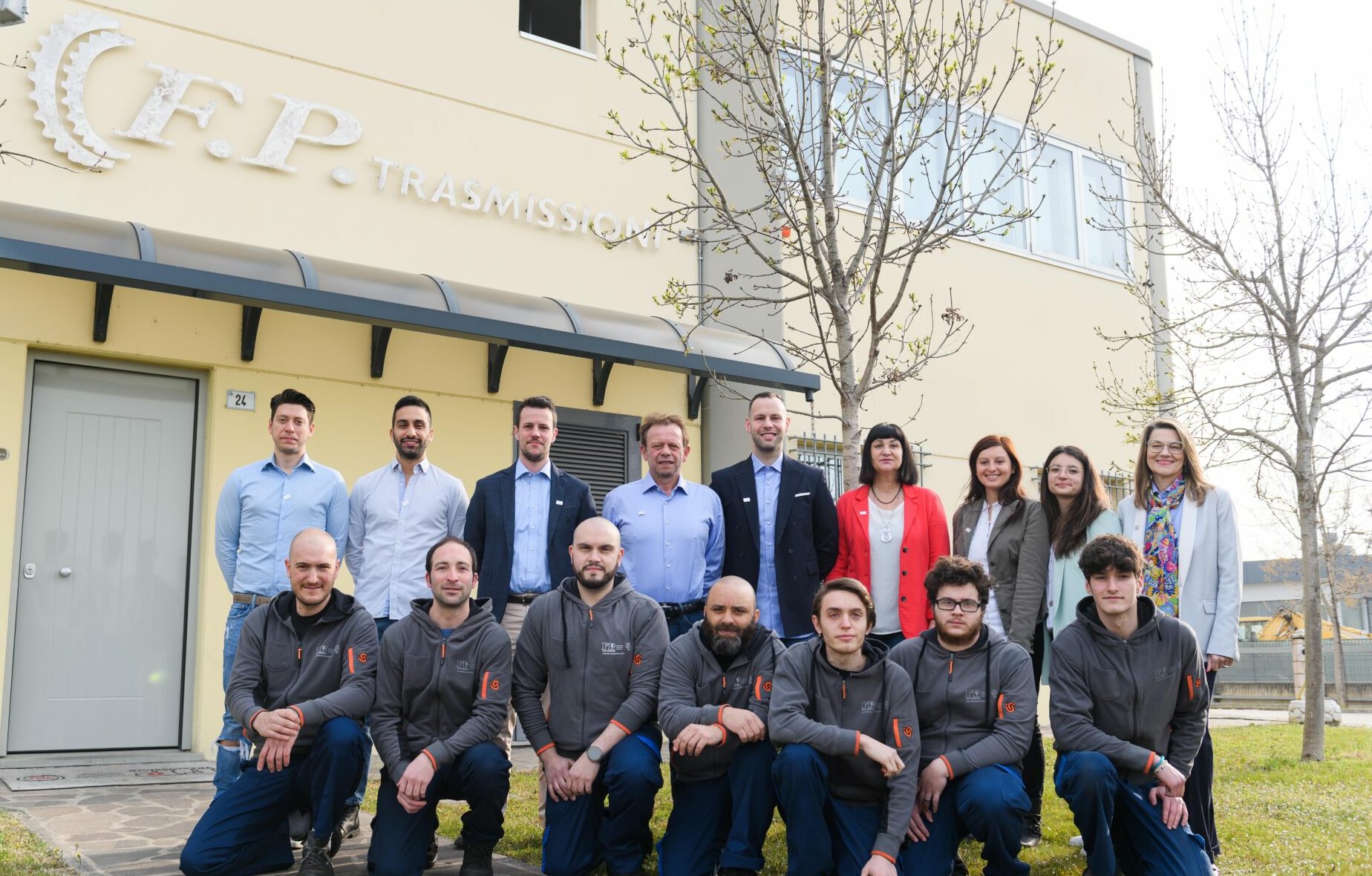 FP Trasmissioni's highly skilled staff enables the firm to act not only as a simple dealer, but also as an ideal technical and commercial partner, ready to solve any problem and keeping into account the increasingly developing and challenging market
Your satisfaction will be our satisfaction and your success will be also the fruit of our Work.
FP Trasmissioni is specialized in the distribution of the following products:
Orbital hydraulic motors, axial piston hydraulic motors with fixed and variable displacement.
Wheel and Truck Drives Trasmital-Bonfiglioli  for the moving of tracked vehicles, with tyres and mini diggers.
Slewing drives Trasmital-Bonfiglioli for the rotation of the turret of mini diigers and diggers with tyres
Planetary gear drives Trasmital-Bonfiglioli with rotating shaft for every kind of application up to 50.000 kg/m torque
Worm gearboxes Bonfiglioli Riduttori
Spur and coaxial gear drives Bonfiglioli Riduttori
AC and DC electric motors, inverter, soft start Bonfiglioli-Vectron
Pneumatics AirComp


FP Trasmissioni is able to despatch goods ordered in 24 Hours from order receipt. We own a fully equipped workshop and we assure repairings and overhaulings in the shortest time and with the highest urgency and ability. With a conformation which uses and develops new working techiniques FP Trasmissioni is glad to offer you its services through its new Internet Web Site. Our sales department is completly at your disposal.